STILL WATER EVERYWHERE!

The billabong and the overflow pool in the woodland south of the billabong are still close to full.

---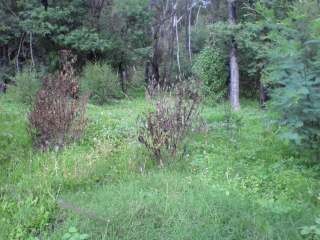 ---
A number of well advanced shrubs, mostly snowy daisy bush (Olearia lirata) took a distinct dislike to the wet feet they suffered in the floods and have died.
Unfortunately the weeds have flourished.

NEST BOXES

I checked the bat tubes again on Saturday 2 April and the bat was back, and he has now brought a couple of friends.

---
---
NOTICE BOARDS

I have built a notice board for the reserve and we are awaiting approval for its installation, and another, at the northern and southern access points.
Signs to be displayed will be general information about the reserve and Committee, revegetation plans, maps of tracks within and around the area, and working days.


BUSH GUARDIANS' GRANT

We applied for a 'Bush Guardians' grant from DSE in November for the purchase of a slasher/mower, new brushcutter and herbicide. We haven't heard the result yet but have purchased a slasher/mower. David and I have mowed most of the woodland area and sprayed a large area of it in preparation for planting this year.
I have also used the mower for the picnic areas and bike path verge.

COMMUNITY WORK DAY

Our last Community work day was amazingly successful with weeding of the 2008 planting area and the planting of about 200 grasses (poa lab..) and 150 kidney weed (dichondra repens). These are coming along well.
---
---
Michael and Robert removed about 20 hawthorn bushes.

THE NEXT COMMUNITY WORKDAY IS
FRIDAY 8 APRIL 2011
9 a.m. to 1 p.m.

Plans for the April work day are for general weeding in the picnic area. I may have some more Dichondra ready for planting into the 2008 area.

Stanley Barker,
Burke Rd. Billabong Committee of Management.
www.vicnet.net.au/~fobrb