RMIT STUDENTS

RMIT CaLM (1st year) students visited the Reserve as part of their restoration studies on 2 May. Each group analysed the soil profile from their specific area. They were assisted in their work by David Cummings, Burke Rd. Billabong Reserve's resident soil scientist.

---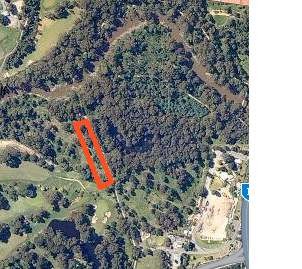 ---
They generally found the soil to have been significantly disturbed with gravelly materials deposited on the original soil surface. This was probably a result of the construction of the Yarra Trail, and the nearby trunk sewer.

MICROBATS

There were two Gould's wattled bats in 1 tube on 26 May. One female and one male. Both were banded, having been captured previously, and both were from the Burke Rd. colony.
I was nominated for a Banyule Community volunteer award for my participation in the Wilson Reserve bat project. The nomination said in part... "The Friends of Wilson Reserve have a bat box project, involving 20 bat roost boxes used by several species of microbats. Stanley ... joined the group in April 2008 and has been to over 30 monthly checks since then. He has also started a volunteer conservation effort at Burke Rd billabong, and after experiencing the success of the Wilson Reserve bat box project, was motivated to set up his own at the Burke Rd Billabong. Data on this bat population is now been collected routinely and this is the only situation in Melbourne at which adjacent bat populations are being studied. It provides an opportunity to learn about the mixing and separation of bat groups not otherwise available."


COMMUNITY WORK DAYS

In April seven people attended the Friday work day. While some weeded the 2011 RMIT area, others used the hired chipper to dispose of the piles of boxthorn debris


---
Starting work...



The piles gone...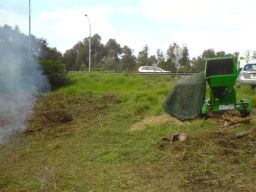 ---

On the Sunday work day, we weeded in the 2011 RMIT area. Niki has grown Poa labs from seed collected from the BRBR poas (an amazing quantity) and she and David planted some of these in the area near MW pumping station where David had sprayed the chilean needle grass.



THE NEXT COMMUNITY WORK DAYS

FRIDAY 8 JUNE 2012
9 a.m. to 1 p.m.

&

SUNDAY 24 JUNE 2012
10 a.m. to 1 p.m.



Stanley Barker,
Burke Rd. Billabong Committee of Management.
www.vicnet.net.au/~fobrb