THE "GUNYAH"

The Bendigo Bank have sponsored a 'Gunyah' (a bush shelter) and it has now been ordered. It should look something like this...


---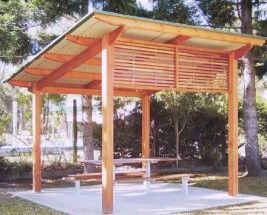 ---
and will be erected in the picnic area.

Boroondara Council have been enormously helpful to us over the past years, and have recently had their contractors clean the path of accumulated leaf litter and weeds overgrowing the edges. They have also provided some durable metal plant label holders which will be put in place soon...
---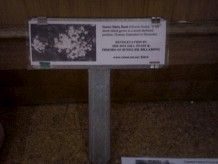 ---

MICROBATS

The microbat tubes were checked in January and we had 17 bats in one tube - a maternity roost - with 6 lactating females and one other adult female, and 10 juveniles, 6 females and 4 males.
---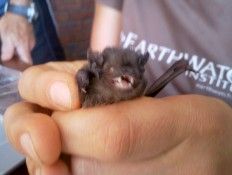 ---
The juveniles were all big enough to be banded so their life can be followed.
LOW RAINFALL

Another dry month in January with relief on the last day; which being after 9 a.m. officially counts as February. The wheelie bins were again used moving Yarra water to the new plantings, but a large percentage of the new plants have not survived.

The positive is that the grassland has dried out and there should be no need of further slashing there this season.

WEED NAME OF THE MONTH

Fennel. - Foeniculum vulgare

---
---
Feniculum or foeniculum - the diminutive of fenum or faenum, meaning "hay" (Latin)
vulgare - common (Latin)

A hardy, perennial, umbelliferous herb, with yellow flowers and feathery leaves. It is indigenous to the shores of the Mediterranean but has become widely naturalised in many parts of the world, especially on dry soils near the sea-coast and on riverbanks.

It is a highly aromatic and flavorful herb with culinary and medicinal uses and, along with the similar-tasting anise, is one of the primary ingredients of absinthe. (Wikipedia)



THE NEXT COMMUNITY WORK DAYS

FRIDAY 8FEBRUARY 2013
9 a.m. to 1 p.m.

&

SUNDAY 24 FEBRUARY 2013
10 a.m. to 1 p.m.



Stanley Barker,
Burke Rd. Billabong Committee of Management.
www.vicnet.net.au/~fobrb